The hydrangea is native to Japan. The horticultural varieties are widespread. The original species is Gaku-hydrangea. There are several species of hydrangeas planted along the road in Takinoiri Katsuragi, Moroyama, Saitama, Japan.
The next image shows the 'gaku' hydrangea. 'Gaku' means the calyx in Japanese.
The hydrangea changes the color of their flowers and sepals depending on the ph of the soil. Acidity makes them blue and alkalinity makes them red. In addition, it is affected by other factors.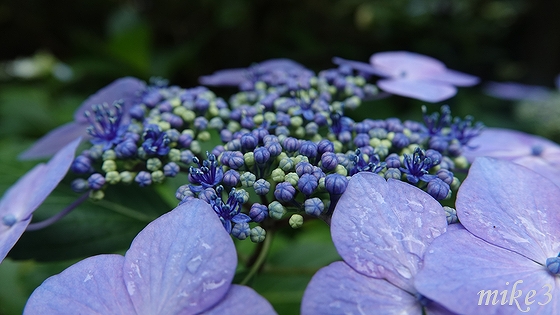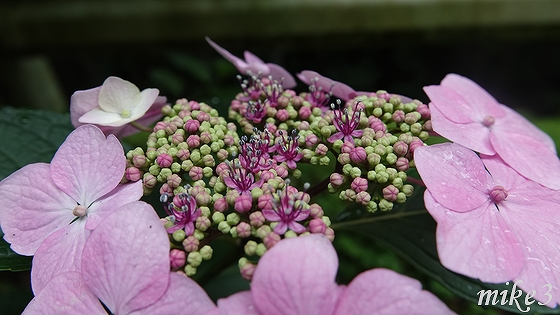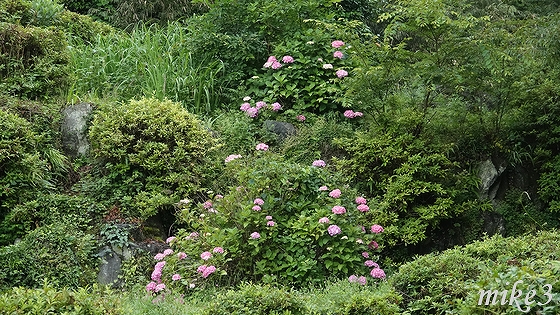 The hydrangeas are planted along the road.