Mandarin ducks are occasionally observed in our area. In the fall, the mandarin ducks are on migration. On October 4, we saw two mandarin ducks 4 km downstream from here. Those images are shown below. The one on the right is

a male because of its red beak. This individual is an eclipse. On the left, it is hard to distinguish whether it is a young bird or a female. Now these birds are not there.
This brings us to the main topic. One male mandarin duck was with a group of spot-billed ducks on October 17. It was swimming around with these.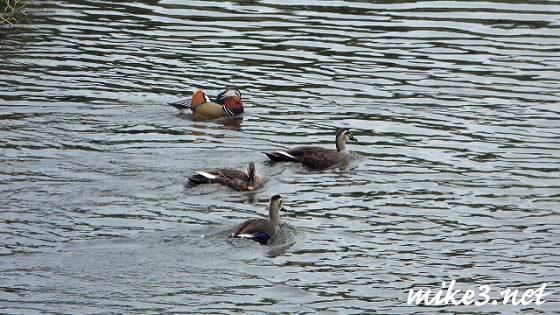 Then, to our surprise, he began courting them. He quickly raised his head.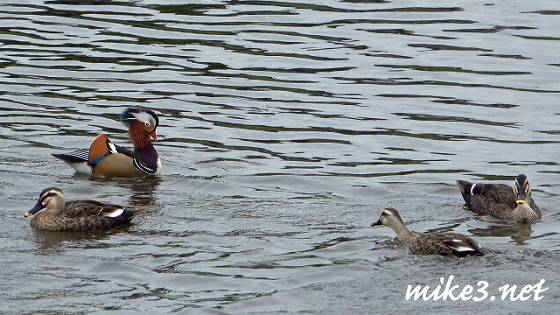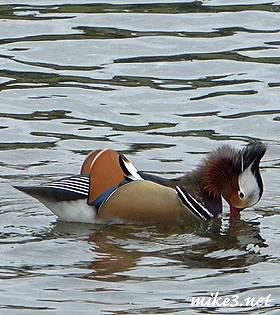 Then he lowered his head. He repeated the same behaviors.

The mandarin duck tried to approach the spot-billed ducks, but they were running away from him. Still, the mandarin duck did not flinch.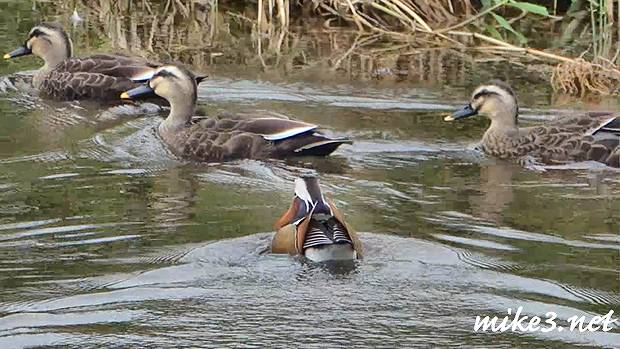 For more information, please see the following video.
My youtube account is "hachi ai".